Insights Beyond The VisibleTM
We are leading the way in transforming spectral measurement and imaging technology, bringing you cutting-edge full-spectral measurement and imaging capabilities right at your fingertips. Whether it's on cellphones, smartwatches, drones, in cars, or across industrial equipment, we are revolutionizing the way you experience and utilize this groundbreaking technology.
Our mission is to make spectral data accessible to everyone, empowering individuals to harness the power of this remarkable tool in order to shape a better world for future generations.
We are determined to transform the way we capture full-spectral images and utilize the resulting data, unlocking profound insights that go beyond what is visible to the naked eye.
Get ready to revolutionize the why, how, when, and where of this extraordinary technology.
We are creating insights beyond the visibleTM
Revolutionizing Spectral measurement and Imaging Technology:
Uniting Traditional and Hyperspectral Imaging on a Single Chip.
Discover the groundbreaking sensor technology that merges the best of both worlds for unprecedented measurement and imaging capabilities.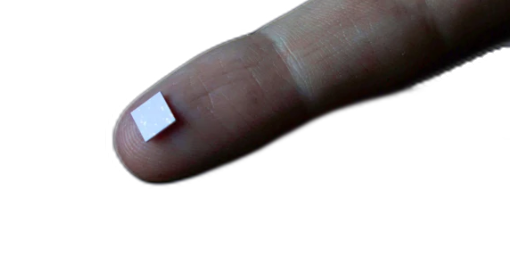 HYPERSPECTRAL powered Measurement and IMAGING
Mass-adoption of hyperspectral imaging is coming to professional, industrial and consumer products.
Are you ready?
For any technology to reach the broad masses and become ready for mass-deployment, adaptation constraints must be overcome and deployment hurdles are to be resolved.
What are the known mass-adoption constraints and hurdles of current state of the art hyperspectral imaging technology?
Physical size

Current technology solutions require big amounts of design area and volume.

Resulting in big design constraints and limits use-case adoption.
Spectral bandwidth

Current solutions provide a narrow spectal bandwidth.

Limiting the number of potential use-cases.
Spectral resolution

The spectral resolution in the current state of the art technologies designed for use outside of the laboratory environment is low.

Limiting the number of high impact and value use-case adoption.
Power consumption

The power consumption of high performance hyperspectral imaging sensors is high.

Limits the number of use cases and excludes handheld, mobile and autonomous types of use-cases.
Sensor pricing

High performance hyperspectral imaging sensor costs are high.

Limits the numer of use cases and excludes most handheld, mobile, autonomous and consumer applications.
The birth of our sensor technology is the culmination of a groundbreaking scientific discovery that has been nurtured and refined through over a decade of relentless scientific exploration in the realm of nano-materials and photonics at Aalto University.
The new era of digital imaging
What makes our solution unique?
A series of scientific breakthroughs in the area of nanomaterials and photonics are at the foundation of our patent pending innovation for this new imaging sensor techology.
Sensor type

Our sensor combines the traditional RGB CMOS sensor type of capabilities with true spectroscopic capabilities.
Creating a full spectrum data cube per pixel
Integration possibilities

Our sensor design removes the need for any additional, complex, expensive and fragile filters, complex optics or similar in the product design.
Enabling totally new slim and integrated product designs.
Software driven design

Our sensor architecture is simple, robust without any moving elements or parts. The functionality of our sensor is totally defined and controlled by software.
Endless new software application innovation opportunities for our partners.
Sensor design

Our sensor architecture is designed to be compatible with standard CMOS production processes.

Mass-production scalable manufacturing processes allows for sensor deployment in high volume products and applications.
EXCEPTIONAL OPPORTUNITY IN A RAPIDLY EXPANDING GLOBAL MARKET
Looking for a super-investment opportunity?
Join us on this exciting journey, led by a highly motivated team with expertise in business and entrepreneurship, nanomaterials, optics, and semiconductor design. We're actively seeking visionary investors to amplify our impact and become marketleaders in this high growth global market of high-performace full-spectrum sensors.
STAY in the forefront of hyperspectral imaging application development
Join Our Exclusive Application Development Partnership Program!
We are inviting a limited number of industrial application development partners to join our program for the years 2023 and 2024.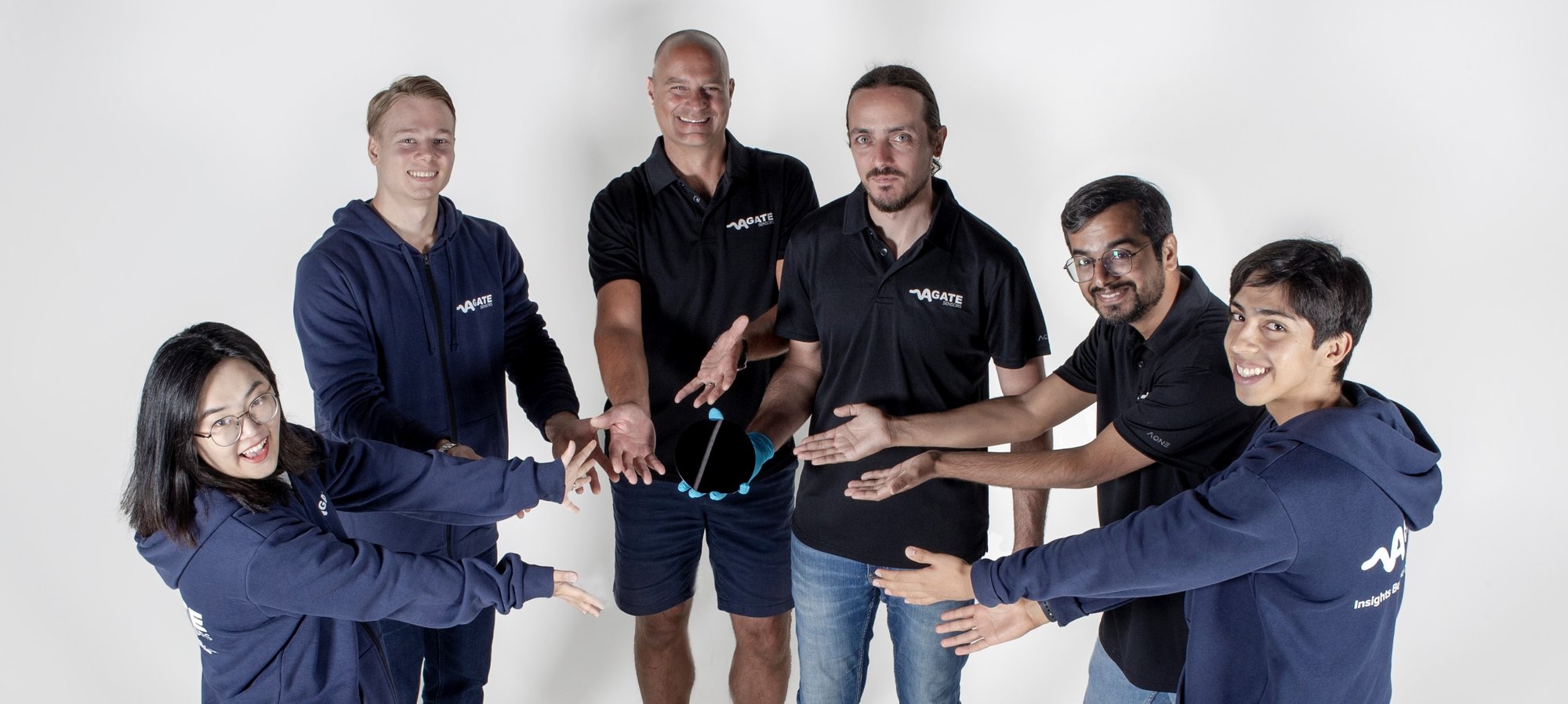 Unique combination of skills and experience
Our team brings together over 50 years of expertise in photonics, semiconductor device manufacturing and design, business leadership and development, marketing and sales, product management, and fundraising.
Currently, we are in the pre-commercial phase and are actively advancing our technology and business readiness as a Business Finland Research to Business Project, operating under the Aalto University umbrella until mid-2024. We are diligently preparing to officially launch our startup in 2024.
The foundation of our Agate sensor technology stems from over a decade of groundbreaking research conducted at Aalto University by the esteemed research team led by our scientific advisor, Professor Zhipei Sun. We are now focused on commercializing the Agate sensor technology, which stands as the only sensor combining RGB (Red/Green/Blue) and hyperspectral imaging capabilities.
Sign up for the latest hyperspectral imaging technology news!